Popular Links
What's New
Contact Us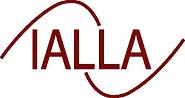 International Association of Lemon Law Administrators
Please save the date!
To all IALLA Members and Subscribers:


We are planning a conference in San Antonio, Texas for October 15 – 18 (Oct. 18 is for IALLA members only).

The conference program committee is well on its way to finalizing this year's agenda, which will be packed with opportunities to hear about and discuss current Lemon Law issues with industry experts from the government and private sectors. Major topics will include an examination of the changing face of substantial impairment and an in-depth look at electronics and electronics-related Lemon Law claims. At our "Administrator Pit Stop" attendees will have the opportunity to meet face-to-face with the state administrators of their choice. We have also secured a tour of the Toyota vehicle assembly plant in San Antonio that will be available to the first 40 attendees who sign up.
For more information, please check these pages:


Conference & Hotel Information

Conference Registration

Agenda
Thank you!