Popular Links
What's New
Contact Us
IALLA: The
Lemon Law
Organization
(WWW.TheLemonLaw.ORG)
Join or renew your connection
to the International Association of Lemon Law Administrators
(IALLA) today…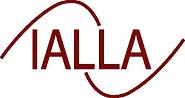 IALLA's mission is to support and promote the role of state/provincial and national government agencies responsible for ensuring an honest, safe, and informed marketplace while promoting consumer and business responsibility in a competitive economy.
Members of IALLA are state agency representatives whose government positions involve mission activities, and who benefit from opportunities presented through IALLA to network about motor vehicle manufacturer and consumer issues. A member may also be a federal agency involved in motor vehicle lemon law advocacy, legislation, education, enforcement, licensing, research, complaint resolution, dispute settlement or public policy development.
IALLA Subscribers include motor vehicle manufacturers, dispute resolution entities, non-profit organizations, advocates representing consumers and manufacturers, and individuals associated with these groups, providing a wide range of learning and networking opportunities.
Eligibility criteria and an application to join or renew with the applicable annual dues are available from http://www.ialla.net/member for state and federal government and educational memberships or http://www.ialla.net/subscriber for non-government (industry associations, businesses, and nonprofits) subscribers.
A Message from IALLA's President

Greeting Members and Subscribers,
As we welcome yet a new year, the International Association of Lemon Law Administrators (IALLA) invites you join us in our continued effort to promote consumer and business responsibility, enhance marketplace fairness, and reduce barriers to cross-jurisdictional enforcement of state Lemon Laws.
Our membership is a forum of state and provincial agencies, spanning across the country from Hawaii to Maine, and encompassing representation from Canada and Japan. As members, we work diligently to share and exchange information on current and emerging issues involving lemon laws. We also track new vehicle technology, manufacturing innovations, and significant state, local, and federal motor vehicle legislation and court cases from around the country and abroad.
If you missed our 2018 Annual Conference in Denver, Colorado, you missed some mile high fun! For the early birds, we kicked off the conference at the final Colorado Rockies game of the regular season against the Washington Nationals. We braved the chill, witnessed a fantastic Rockies blowout win, and enjoyed hot dogs and peanuts out at the old ball game. The SpringHill Suites was a perfect venue, and the conference agenda was jam packed with interesting and informative sessions and panels.
Preparation and planning for the upcoming 2019 IALLA Conference are in full swing, so please save the date and stay tuned for more information. This year IALLA will take over the Emerald City, Seattle, Washington. The Conference will be held at the Seattle Hilton Downtown, and will take place Sunday, October 6th through Tuesday, October 8th, and our member-only Annual Meeting will take place on Wednesday, October 9th. We look forward to seeing you there!
Thank you for visiting our IALLA website.
Stacey L. Mitchener, Esq.,
IALLA President
President, Stacey L. Mitchener, Georgia; Vice President Public Policy,Bradley Furer, Washington; Vice President Corporate Relations/Membership, José Escobar, California; Secretary, Sandra Araiza, Washington; Treasurer, John Remy, Wisconsin; Executive Director, Rick Soletski